Just like life, farming also takes on different forms. Every farmer will give their own experience going through it good or bad.
People get into farming for different reasons but the main factor is always to make a profit. Farming is a trade that requires one to use money to make money.
Investments such as farm tools, building reliable water resources and even hiring farm hands are just a few things that one considers when venturing into farming in general.
Some people double in both crop and animal farming and some specialize in one due to different interests.
What you need to know before you venture into farming
The main goal and objective
Having a why is important because, without it, you are essentially entering an unfamiliar situation without a goal which is very dangerous and not advisable.
If your objective is just to have something that will sustain you and your family, then, the investment that will go into it, won't be significant and the work that will go into it will not be as much.
If you're looking to make a profit from farming, then giving it your time, attention and finances will be important to get you closer to the goal.
What do you want to grow or keep? Make sure you have done your due diligence in terms of research. Talk to people who have done what you're about to do and
Here are some of the things that you need to consider before getting into agro farming
Time
Just like any business, you need to create time for agribusiness. Being hands-on will ensure you are up to date with everything going on with your progress.
Being involved in the process will allow you an upper hand when it comes to solving the problems that are inevitable in every venture. Being able to handle an issue once it arises will help reduce the impact it has on your progress hence increasing your chances for success.
Distance
Distance and time go hand in hand and it's important that the farm housing your investment is close to your place of residence.
Being too far away from your farm will make it very difficult to keep an eye on the progress and relying on word of mouth from your workers will not help as much as you may have good and reliable farm hands.
While choosing to invest in agribusiness, ensure that the distance is not too significant and therefore interfere with the aspect of close monitoring.
Farmhands and farm infrastructure
As we had mentioned before, investing in farm infrastructures is important especially when you want to be able to sustain your farming.
Infrastructure such as boreholes, water tanks, and waterpipes are important to give your plants and animals the best chance to survive.
Infrastructure such as shacks, barns or store to store what the farm hold is also important. Building these structures also requires a certain amount of investment to make it happen.
Putting in mind that certain products such as animal feeds, fertilizer or pesticides need to be stored properly to avoid contamination.
Farmhands are also important people to invest in for your farm. Having reliable help that will take care of your plants and or animals will go a long way. Especially when you work with people who are experienced with what you're investing in.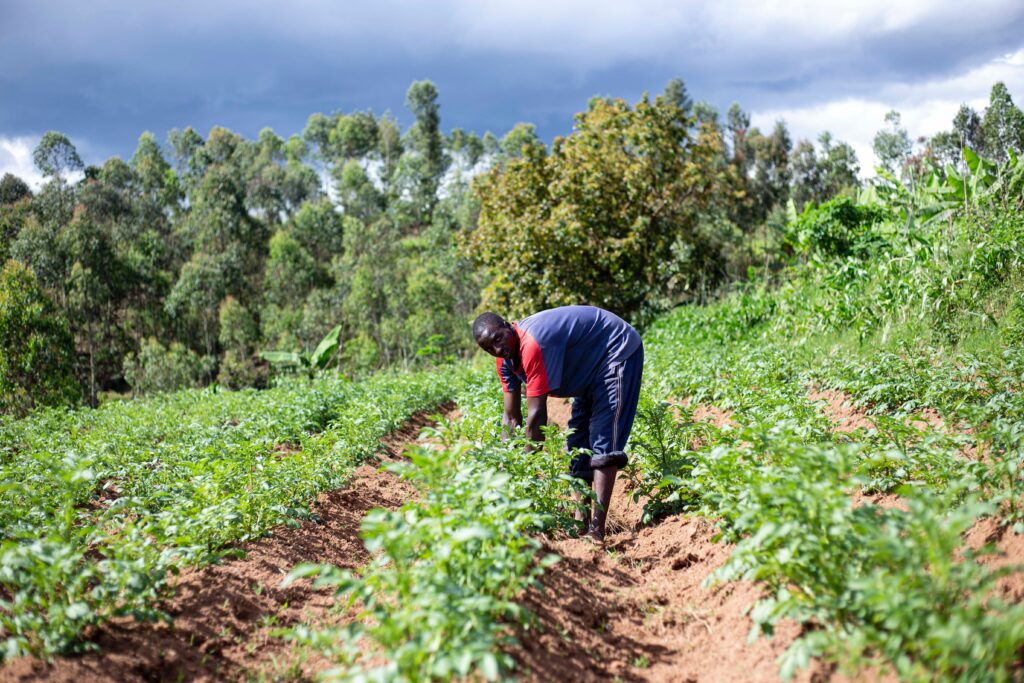 Finances and budgeting
As we said before, to make money, you need to spend money. Having a budget that will help you understand where your money is going, will help you keep track of it. A budget will help you understand, which products from your farm are making back what you have invested.
You will also be able to understand what is using up a lot of your money and not giving back. Having a hold on your finances will help you gain perspective on what is working or not.
So there you have it, a couple of tips to help kick-start your journey in agribusiness. Have more to share? Feel free to give some of your tips in the comments section.
Here's more on farming, What you need to know before you lease a piece of land for farming: https://tropika.co.ke/what-you-need-to-know-before-you-lease-a-piece-of-land-for-farming/